Project type
UI, UX, Concept
Platform
Universal Windows App
It's been a little bit over two years since I posted my Skype concept. So as I got a few free hours this week, I thought to revisit the redesign and put on some fresh 2016 paint on it. I was also pretty curious to see and explore how my design preferences changed and how I would make some things different this time around.
Skype – Metro UI/UX concept
The previous Skype concept I made a few years ago.
The neverending Skype concepts
A s much as I like Skype, I think that the app (at least on Windows) still doesn't reach its full potential and misses the opportunity to really stand out in the crowded messaging market. The new and updated design is rather nice but still pretty bleak and washed out (colors-wise). So I made a version with bold colors, less clutter, better contrast and just an altogether fresher and modern version.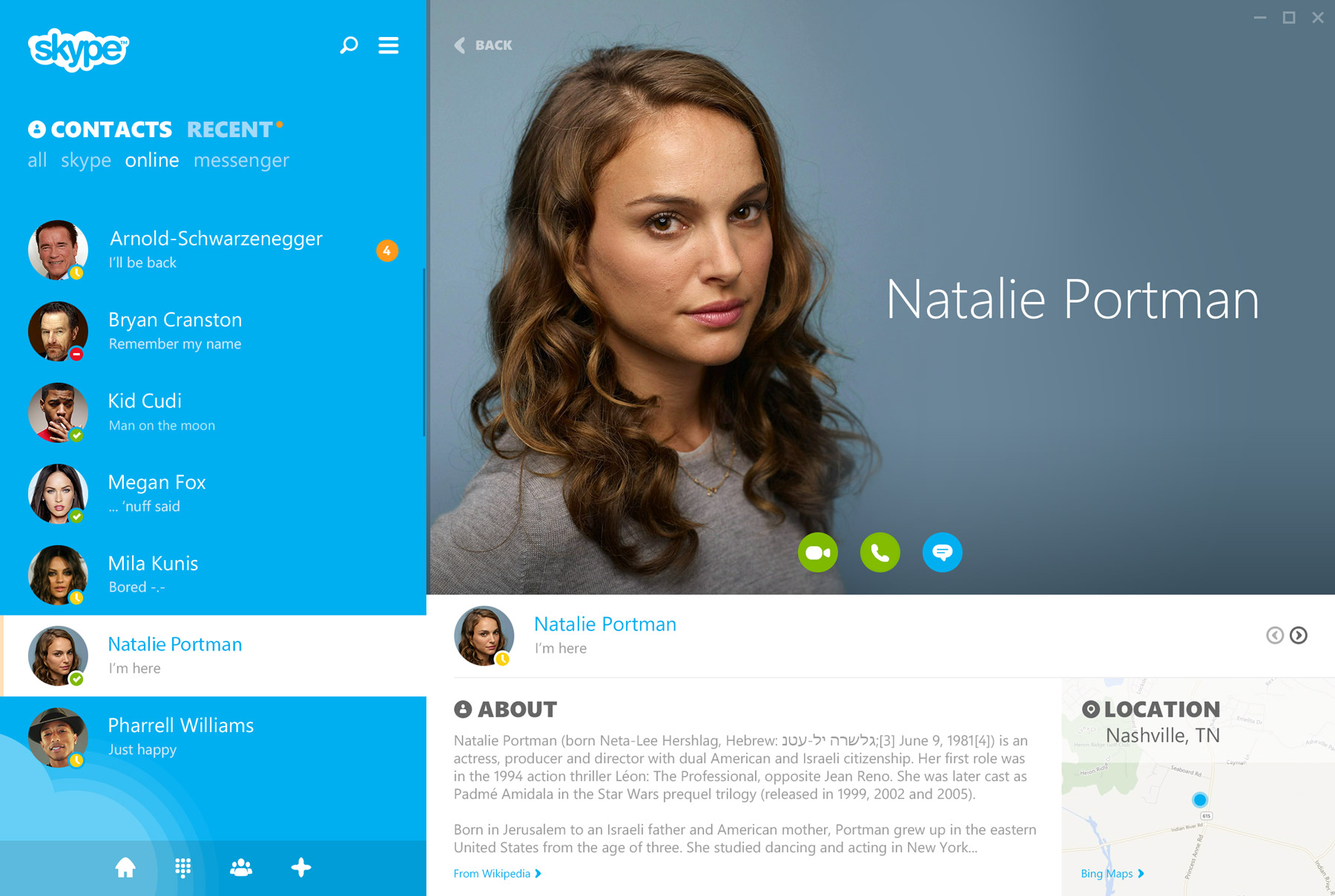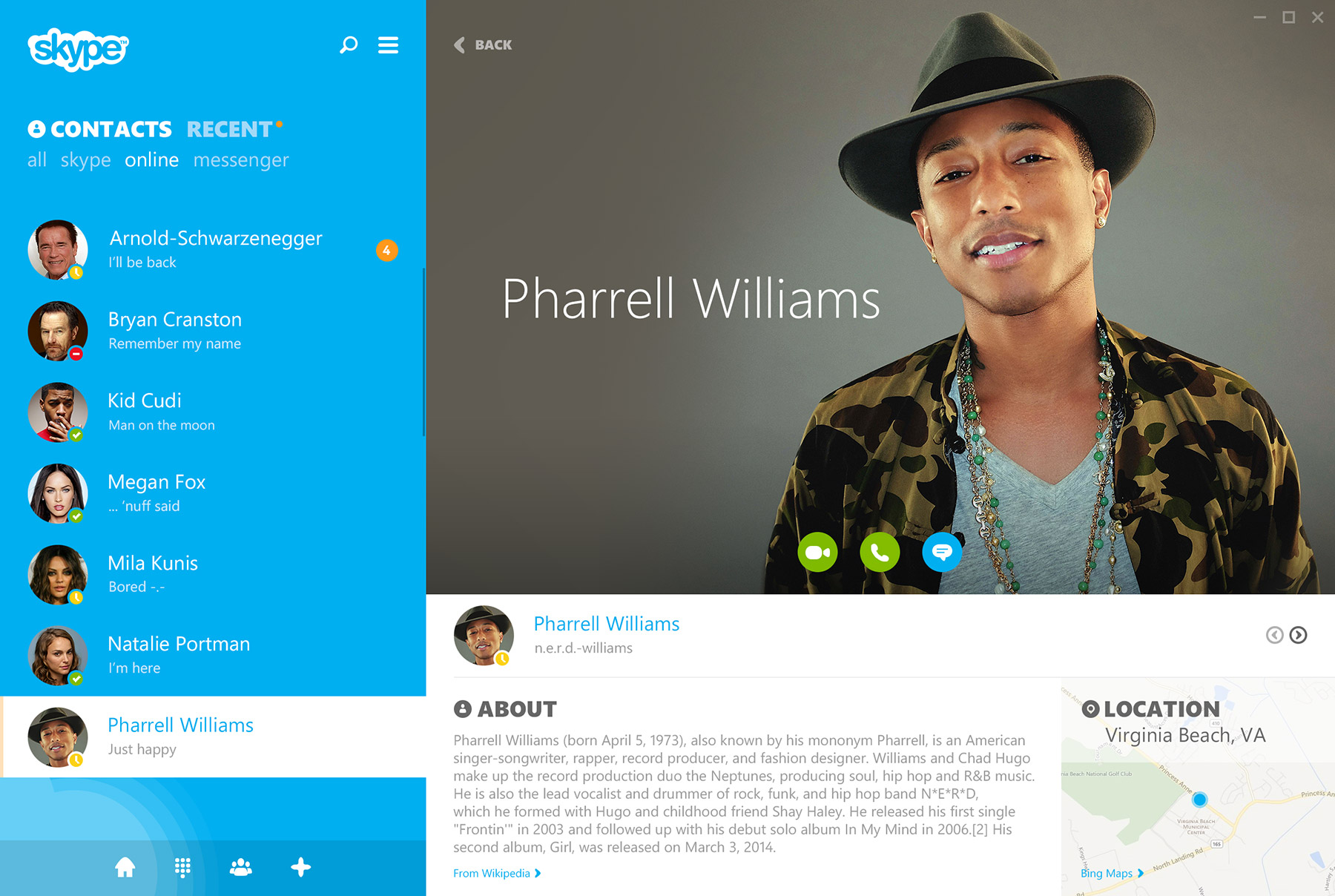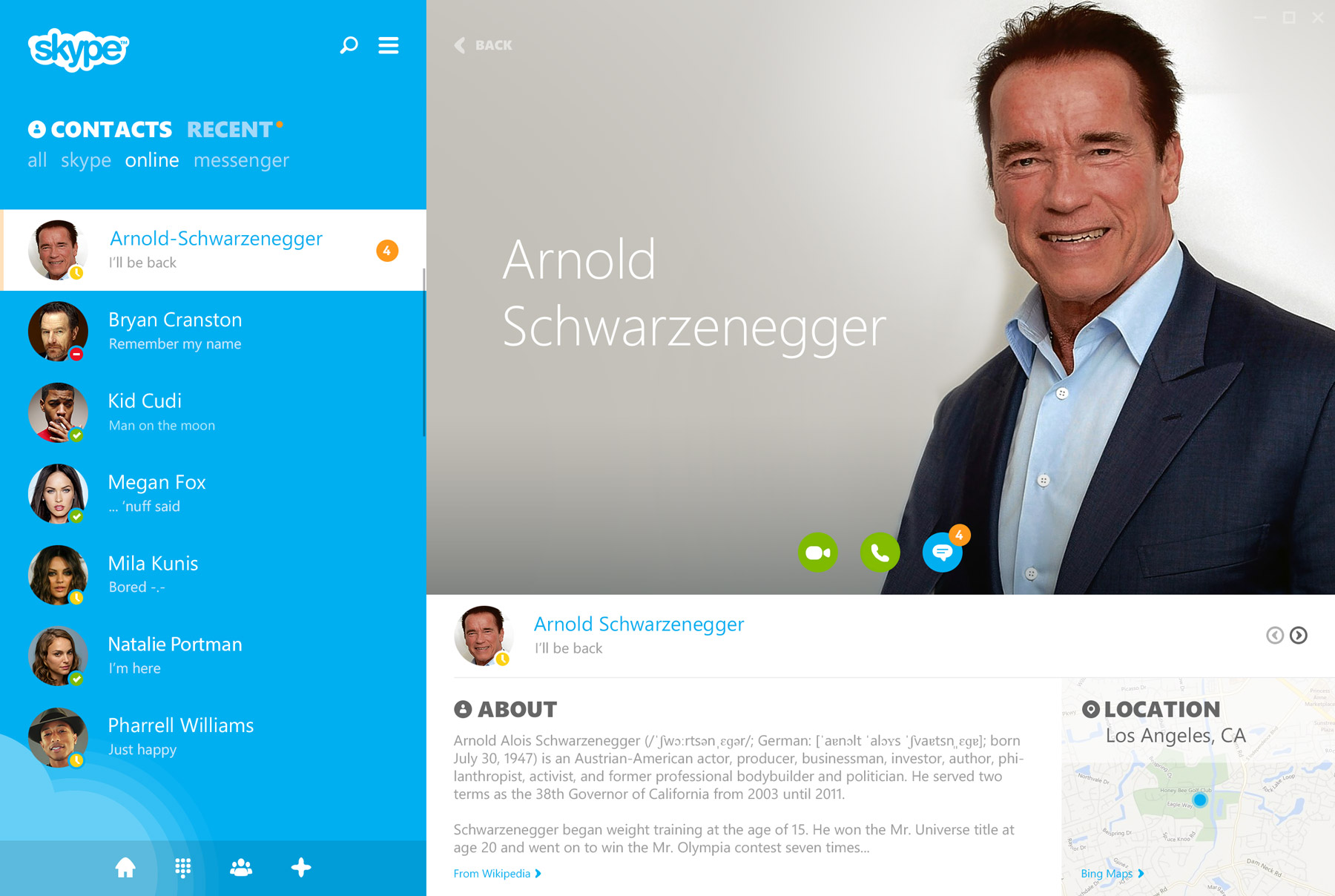 Videocall has a fullpane view when the app is windowed and can be expanded to a whole fullscreen view. It has a few options below for adding new users, recording a call or adding a task or an appointment. When the chat is activated the videocall elements morph to the top of the pane and reveal the familiar chat interface.