After some time of anticipation, I am thrilled to make an official announcement: I am embarking on a collaborative journey with the exceptional team at Lazyworm Apps for a series of immensely exciting projects!
These guys, Mike and Atta, have earned international recognition for their remarkable contributions to Windows Phone and Windows 8 applications. They have consistently delivered prime examples of how to design and develop contemporary apps that not only exude aesthetic beauty but also excel in terms of usability and features. It is for these reasons that Lazyworm Apps stand as the preeminent developers within the Microsoft's ecosystem.
If you happen to be a Windows Phone or Windows 8 user, chances are high that you are already acquainted with, or have experienced firsthand, the ingenious apps crafted by this dynamic duo!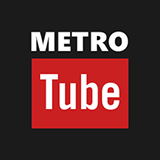 Metrotube
Metrotube was the pioneer YouTube app to grace the marketplace, surpassing all other clients with its exceptional performance and features. In fact, it outshines even the official apps available on alternative platforms.
Tweetro
Tweetro is also an exceptional Twitter app that everybody should have on their device. Get it here!
Weave news reader
I've been using the Weave news reader since its initial release on Windows Phone 7. It's unquestionably the most visually stunning news reader available. Head over to the store and download it!
I'm pumped, extremely excited, and simply can't wait to unveil the projects we are currently developing. Stay tuned and keep an eye on this space!