Login screen
Upon launching Threepointer you\'ll get greeted with this pretty login screen. You can sign in with your regular Dribble credentials or with Twitter.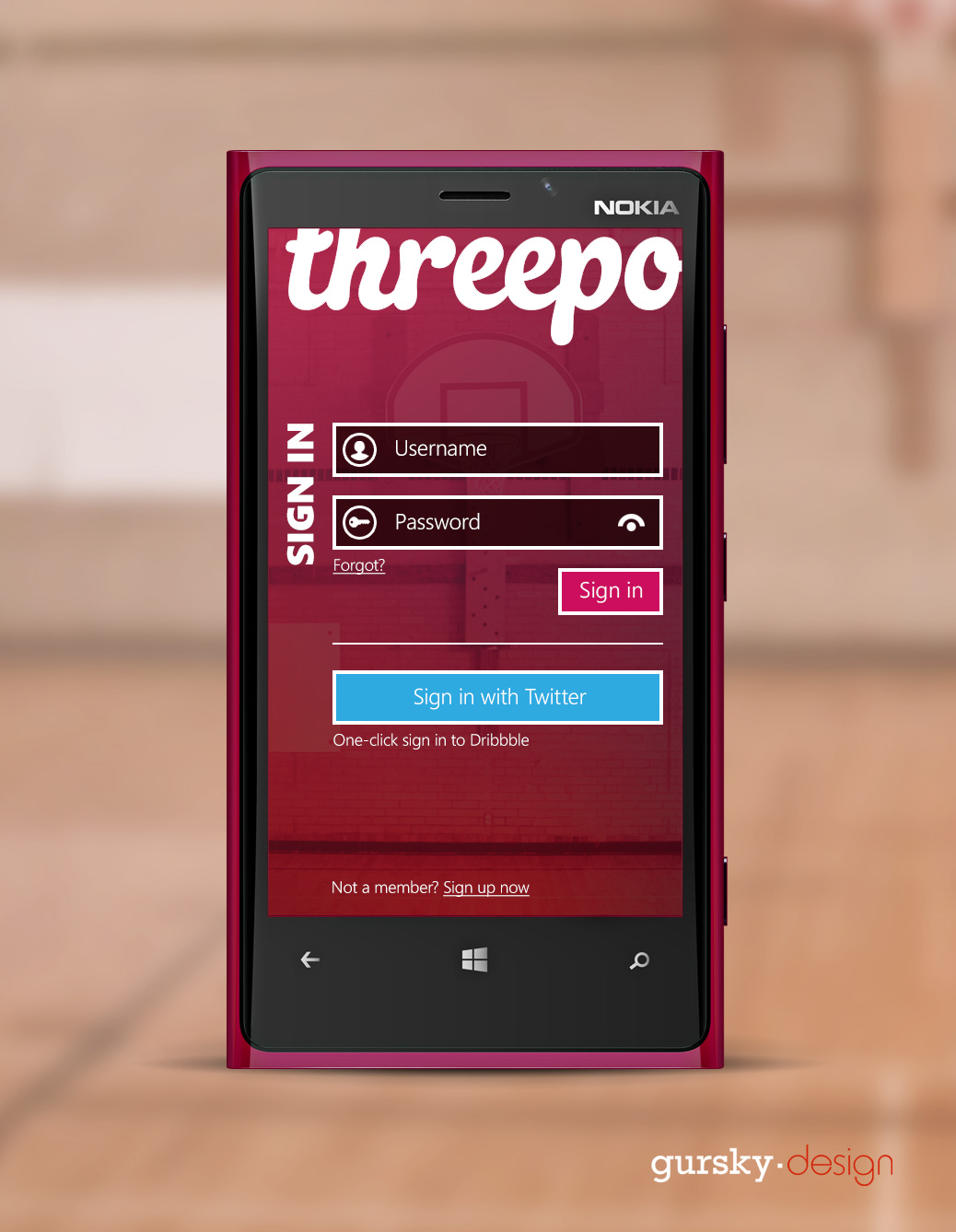 Start screen – Panorama
This is the main screen after you launch the app. Swiping to the left would bring you to your activity feed.Swiping to the right brings up a bunch of shots from players that you follow. Further on the right are the popular shots and different categories to choose from. 

Shots screen – Single view
This is the screen for the single shot view. You can like the shot, put it in one of your buckets, comment on it and do pretty much all the things you can do on the Dribbble website. You can also follow the user from this screen if you\'re not following him already.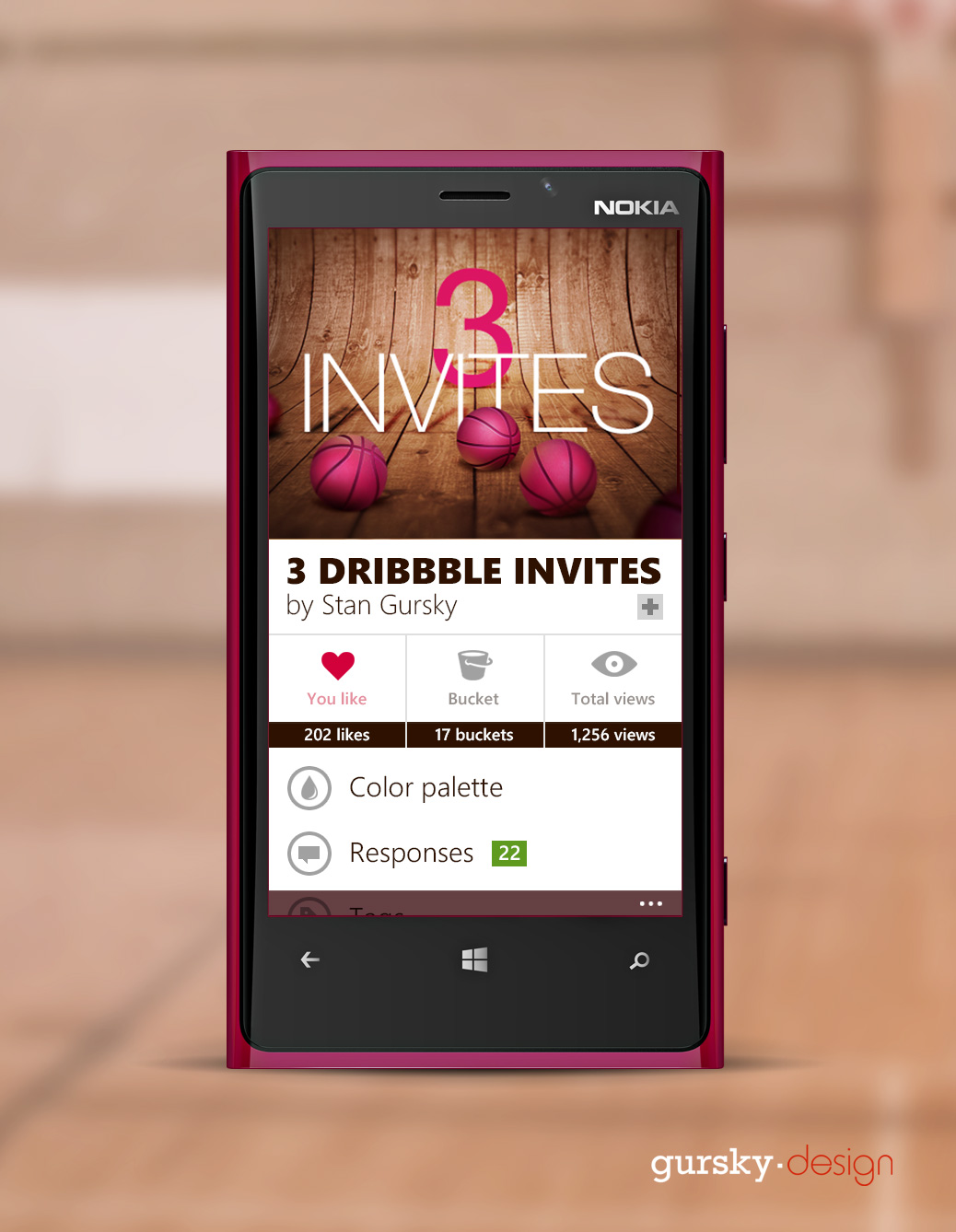 Login screen