Company name
Gebrüder Jarosch
Project type
Concept, Design, Consulting
Gebrüder Jarosch are two goldsmith brothers who craft exclusive and individual jewelry pieces located in Baden-Baden, Germany.
I was approached to create the concept and design for the website. The look had to be minimal and clean, combined with intuitive and simple navigation.
The result is a modern black and white website with almost no chrome (unnecessary graphics) and with a focus on the products and the craftsmanship behind them.
Services
No extras, just a bullet point list with all the offered services that Gebrüder Jarosch offer
Products overview
Simple 2×6 grid for the products overview with large images
Product category
On the product category page there's a handy second-level navigation on the left.
So a user can jump between the categories from any product page
Contact page
Huge Google maps at the top with the contact details and contact form below.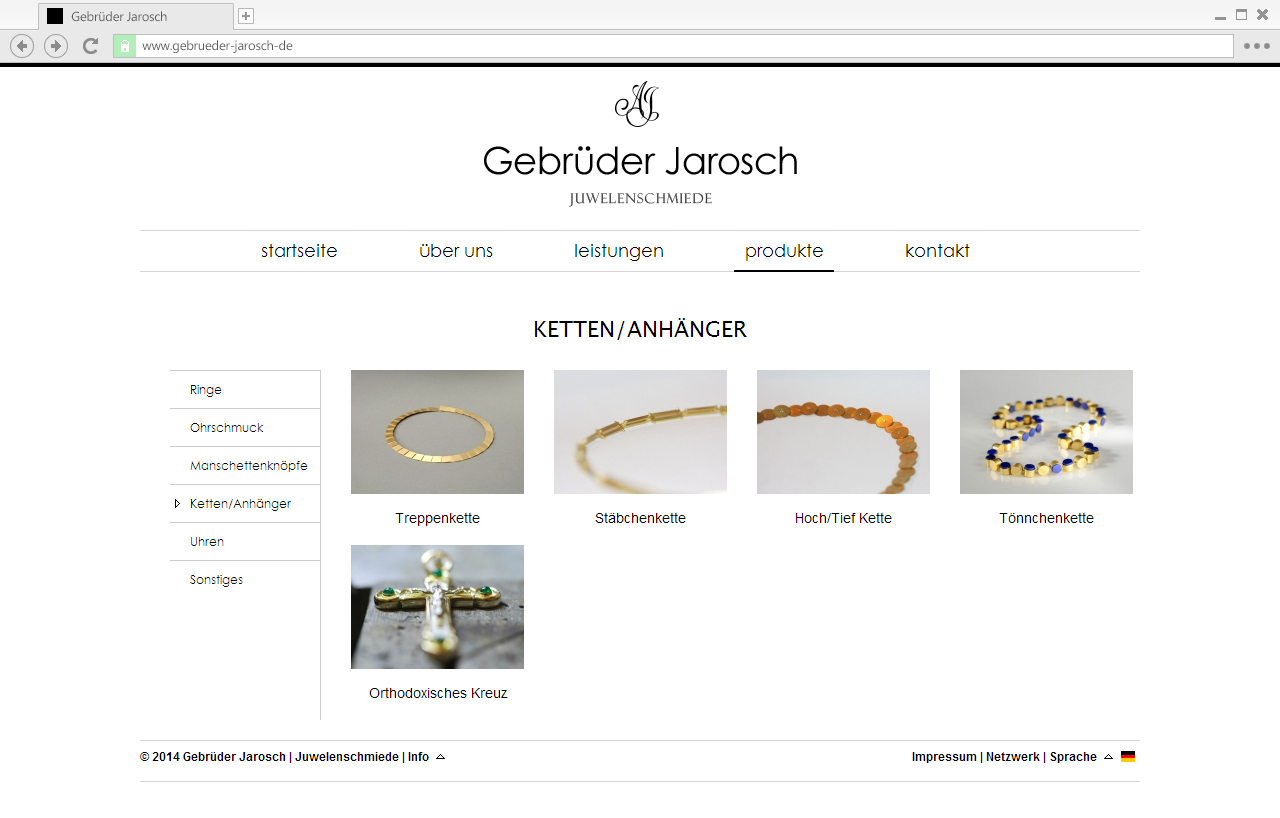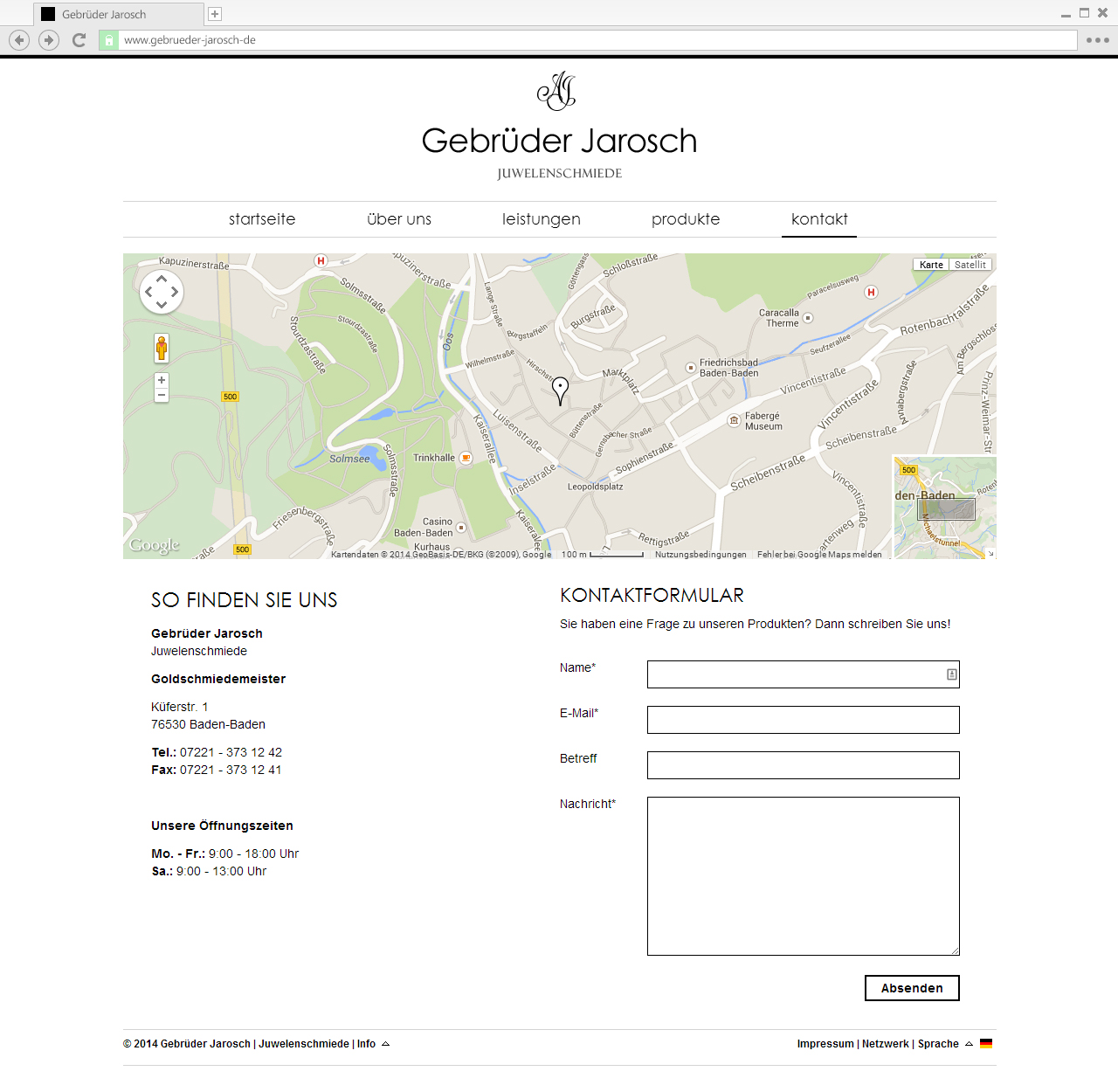 Share and spread the love