Busliniensuche.de is the leading searchengine for bustraveling in Germany. I had the pleasure and fun to work with these guys and girls for the last few years.
In that time I designed the booking process for the website and the mobile apps, refined the search results and the website design itself.
Website – Booking process
T he booking process for buying the train tickets was handled on an external website. In order to implement the process on the busliniensuche.de site a new design to purchase the tickets was needed. It had to be simple, intuitive, easy to use and fit into the current design style.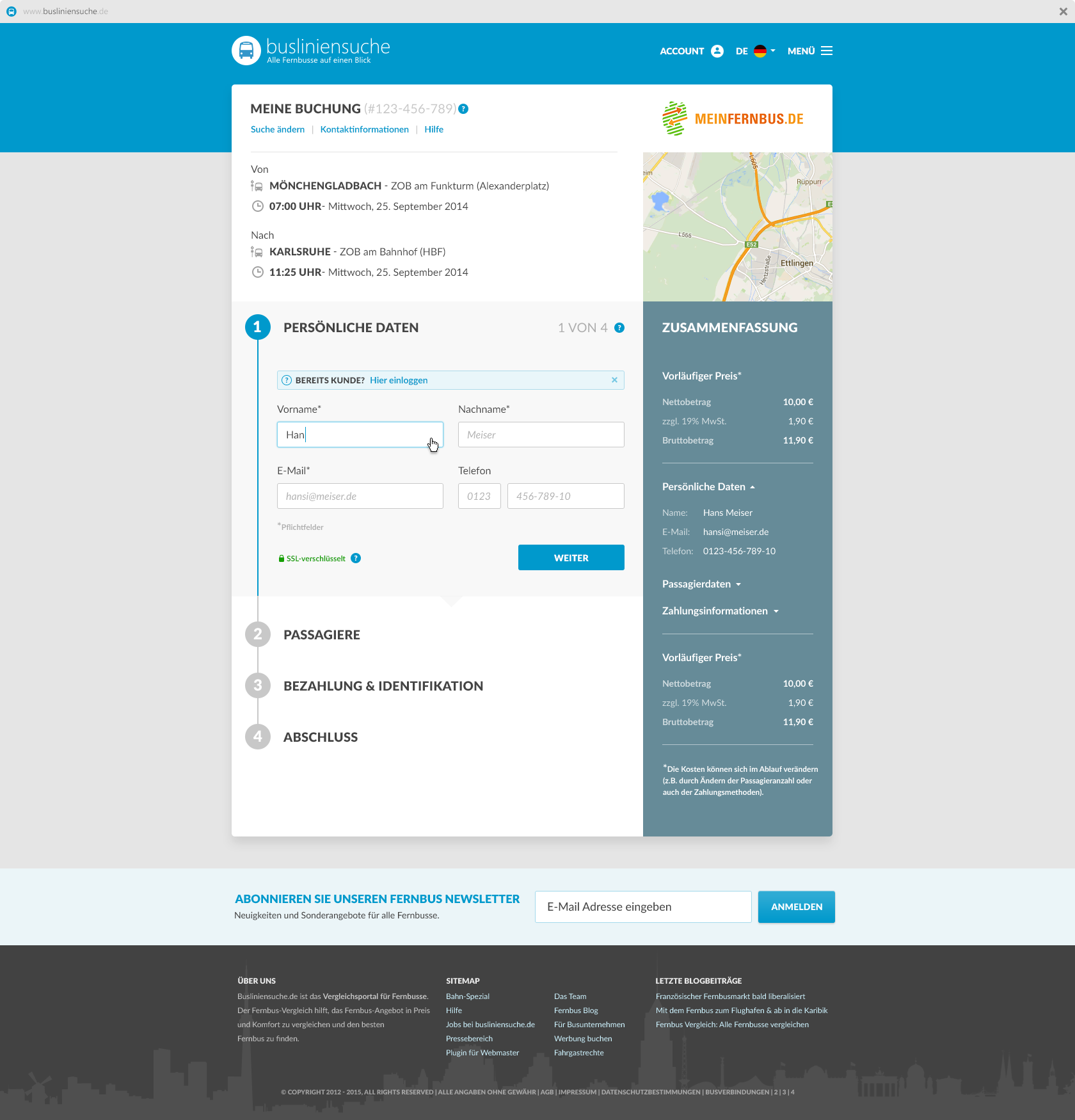 Website – Booking process steps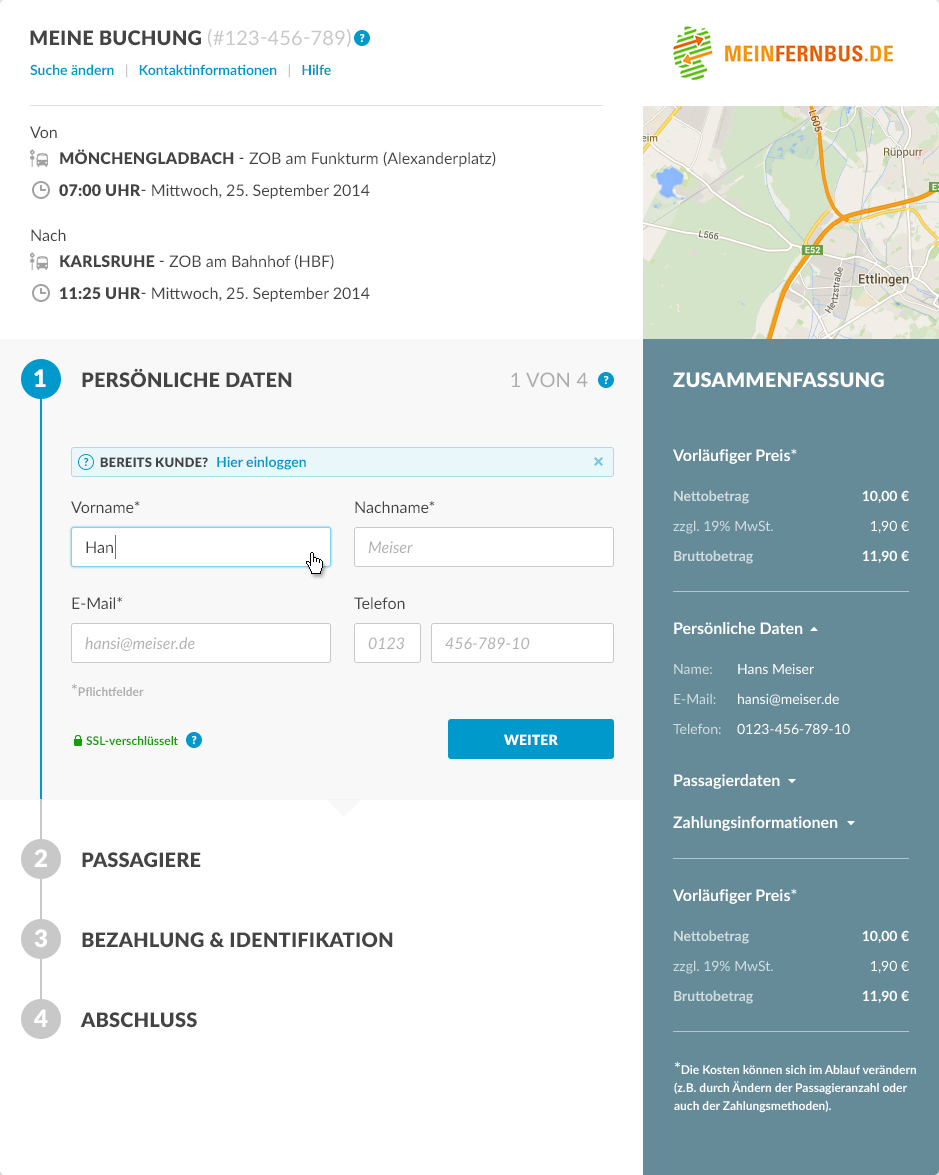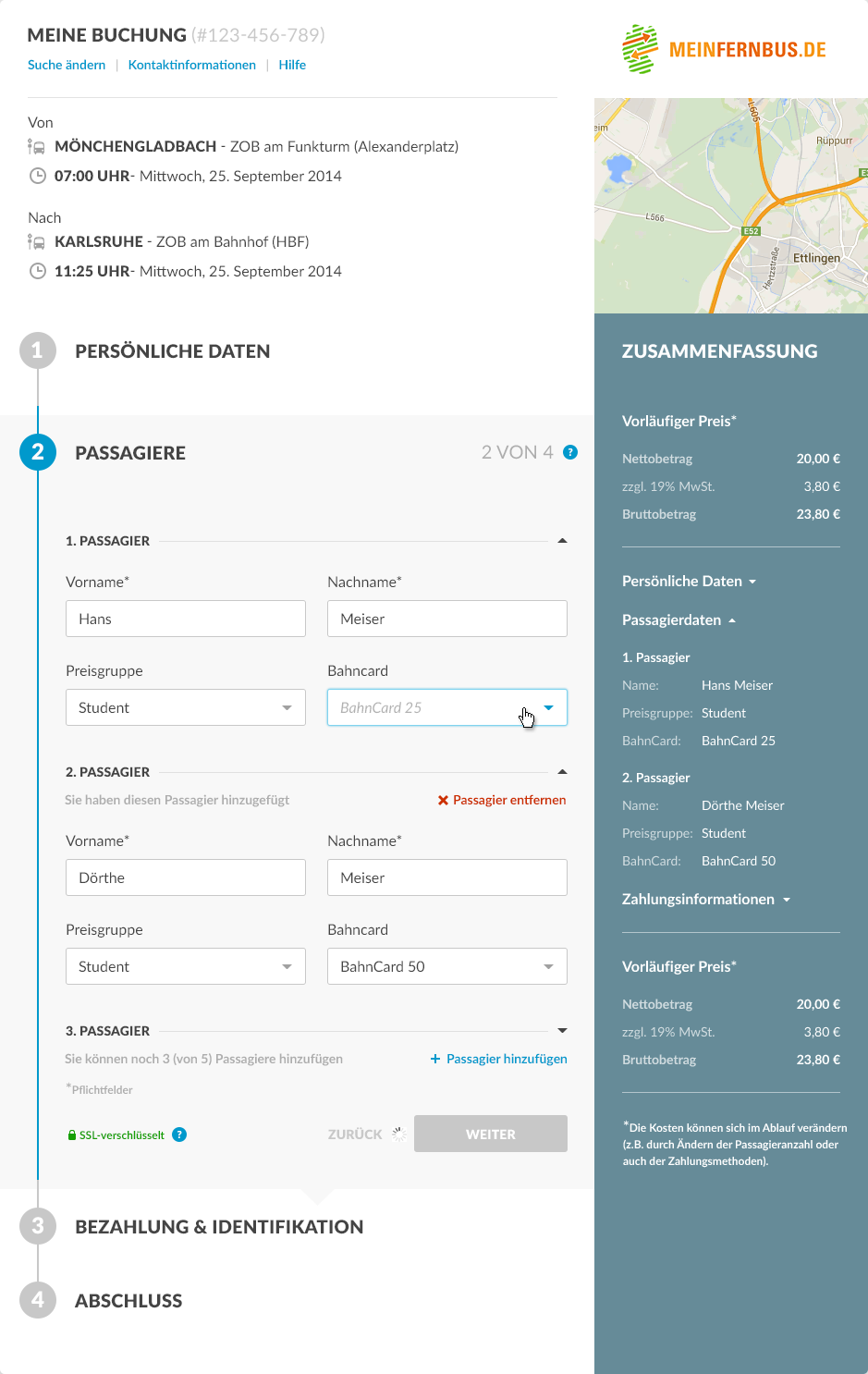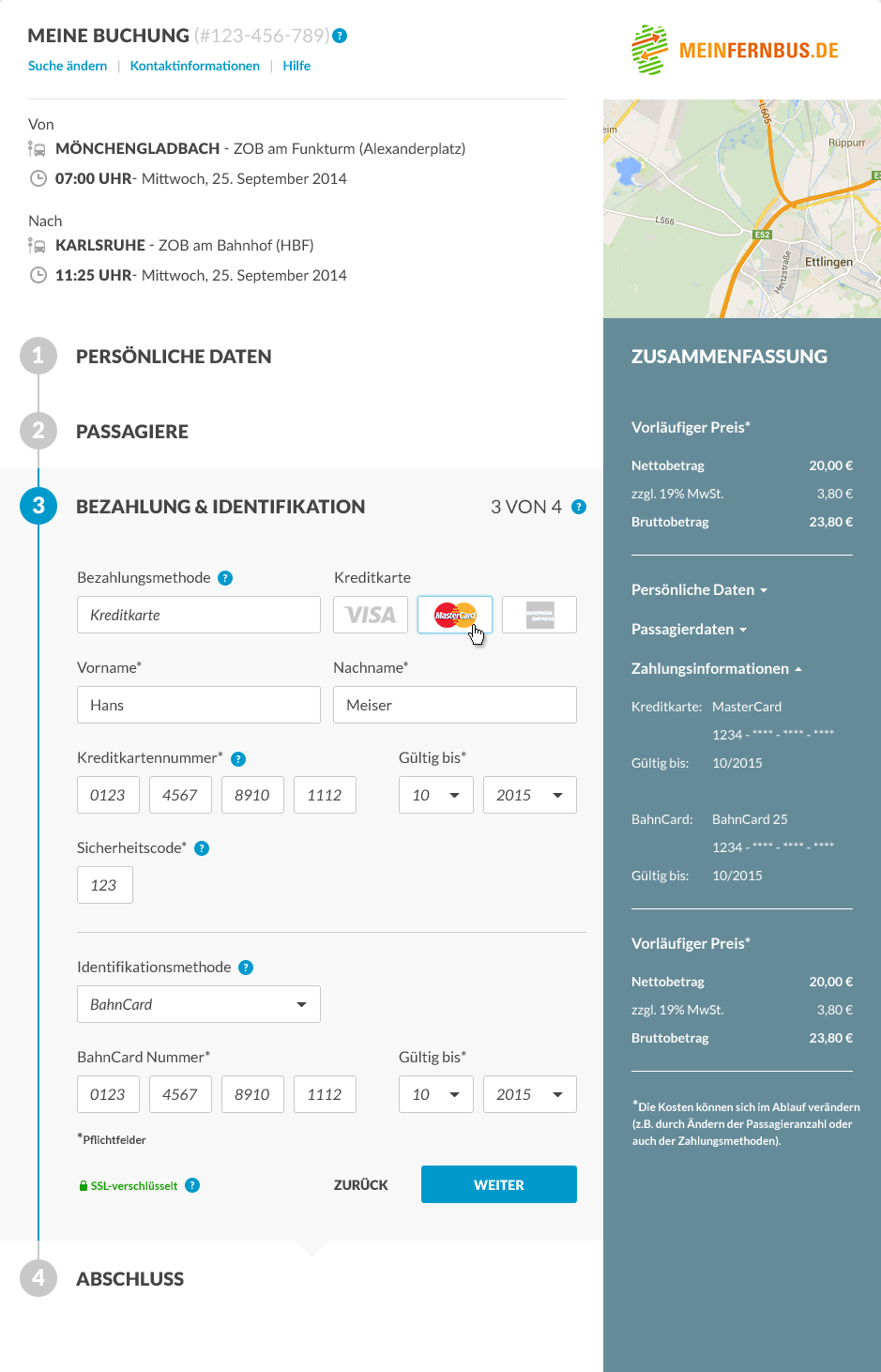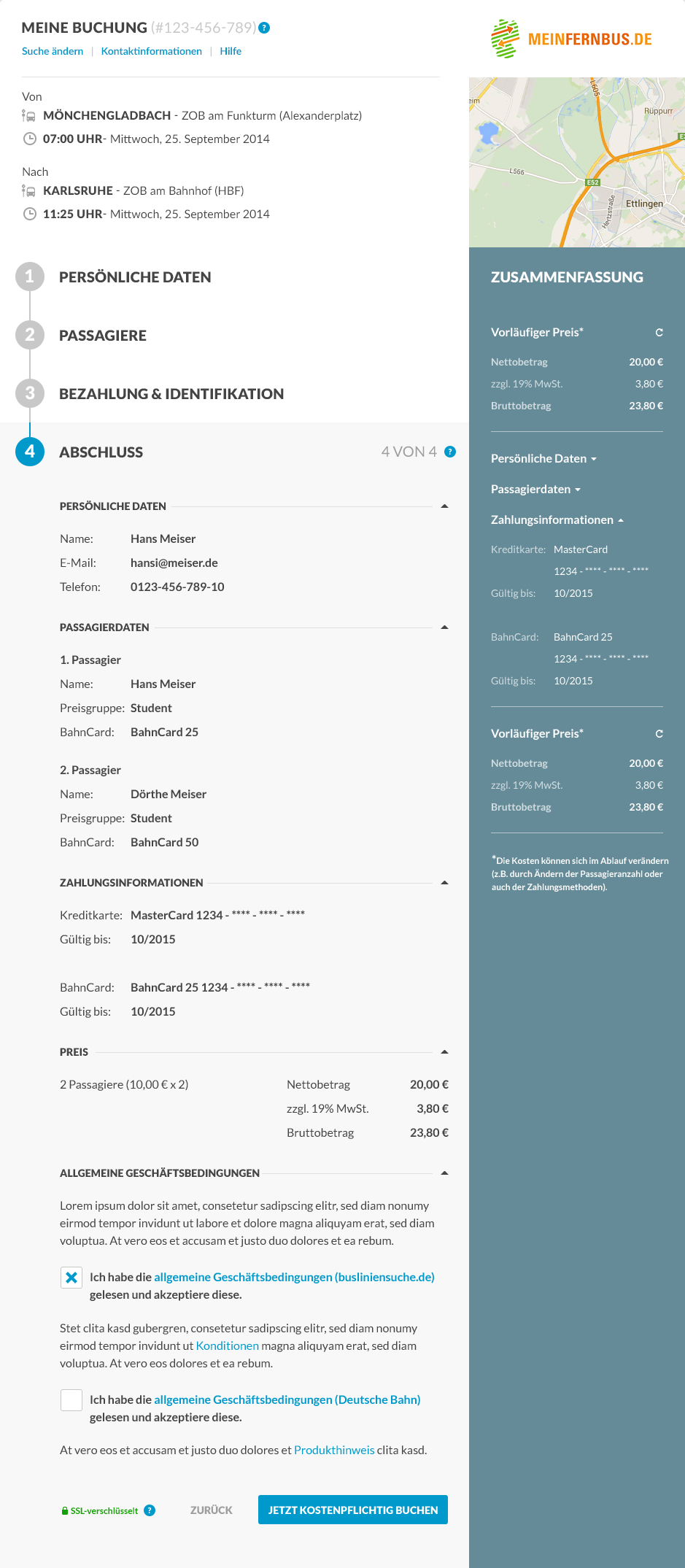 Mobile Apps (Android, iOS & Windows Phone)
The whole website/service also has apps on all three major mobile platforms (Apple's iOS, Google's Android and Microsoft's Windows Phone). Android and iOS are the most feature complete versions where the Windows Phone app has a little bit less features.
Website – Results tweaks & add-ons
I also had the pleasure to design other things for busliniensuche.de such as enhancements for the results pages, search functions, mobile add-ons and enhancements and a bunch of other cool stuff. These are some screens for those things and some concepts that didn't make it.